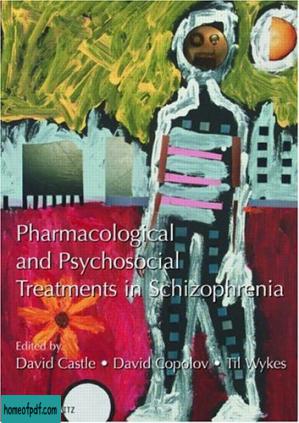 The authors here describe key areas in the holistic treatment of schizophrenic patients. In particular, they put the importance of psychosocial treatments back on the agenda. Due to the profusion of literature addressing pharmacological treatments, only one chapter is devoted to these. The book`s real emphasis is on the psychosocial interventions that have been shown to substantially aid recovery in the disorder, and yet have failed to maintain their position as more effective biological treatments have become available. It provides effective strategies for use in both clinical settings and in the family, placing the patient (and the family) once again at the center of therapeutic endeavors.
扫一扫即可关注本站(PDF之家)微信公众账号
发送您想要找的书籍名称即可找到书籍
本站为非盈利性网站, 但服务器成本高昂, 如果本站内容对您有帮助, 欢迎捐赠, 您的鼓励是我们最大的动力!
声明
本站资源来源于网络及个人用户网盘上传,仅用于分享知识,学习和交流! 本站不保存,不制作,不出售任何图书。请您下载完在24小时内删除。 资源禁用于商业用途!如果您喜欢本站资源,请购买正版,谢谢合作!
---
扫码支持一下: